Annual Memberships & Skate Tags
2022/23 Memberships
This year we are encouraging residents to apply for a digital membership card and skate tags through the Communibee App so that you will always have your membership with you.
Communibee App download instructions.
Already have a membership through the Communibee App?
Click on the "Browse Shop" button on the app and select the "Wedgewood Residents" option. There is no fee and the app will issue you a new card/number for the year
Please fill out the online form below to:
Add family members to your digital membership card (You must register for a card on the APP first)
OR
Request a paper card if you are not registering through the App.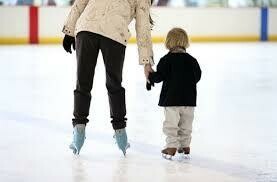 Yes. All family members will require a tag to skate on any of the Edmonton Federation of Community League rinks. This includes indoor and outdoor rinks. Skate tags are a different colour each year and need to be requested annually. When you apply for your Community League Membership you can also request skate tags. 
Membership/Skate Tag Request Form
Annual Memberships & Skate Tags