2023/24 Annual Memberships & Skate Tags
2023/24 Memberships
NEW THIS YEAR - The Community League in cooperation with the HOA are jointly issuing your "Digital Community League" membership. For households that have paid annual HOA fees you have automatically been issued your family membership number. To access, please go the following webpage to retrieve your number and membership card.
https://www.wedgewood.ca/my-league-membership-number.html
SKATE TAGS will continue to be issued by the Community League using the online request form below.
Please fill out the online form below to:
Add family members to your digital membership card 
AND / OR
Request skate tags for your family.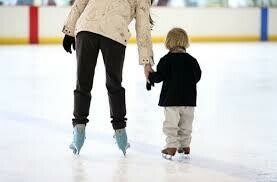 Yes. All family members will require a tag to skate on any of the Edmonton Federation of Community League rinks. This includes indoor and outdoor rinks. Skate tags are a different colour each year and need to be requested annually. 
Skate Tag / Members Update Request Form
2023/24 Annual Memberships & Skate Tags