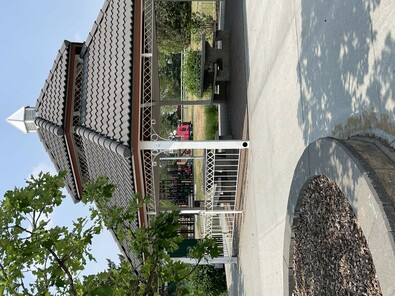 **RESERVATIONS FOR WEDGEWOOD RESIDENTS/MEMBERS ONLY**

To book the Wedgewood gazebo for your next event, please fill out the form below and note that bookings are only being taken for those events with 20 people or less. 
Once your booking is confirmed by the Community League, it is your responsibility to:
If needed, pick up and return Wedgewood "Reserved for Function" sign. Email communityleague@wedgewood.ca for sign pick-up location. 
Clean up and remove your garbage from the park/gazebo.
This booking does not guarantee exclusive use as the public is permitted in the park at the same time as your booking.
Driving in the park is not permitted.
Alcohol and pets are not allowed in the park as per City bylaws.
Thank you for your interest in our park facilities. Note: Current dates booked are listed below.
Last updated: March 2023 
| | |
| --- | --- |
| Date | Booking Details |
| Aug 26, 2023 | 2:00 pm - 6:00 pm Lena |
| Aug 31, 2023 | Food Truck. 4:00 pm - 7:00pm  |
| Sept 3 , 2023 | 1:00 pm 5:00 pm Kristin |
| Sept 17, 2023 | 3:00pm - 7:00 pm Jill |
| Oct 07, 2023 | 10:00 am - 1:00 pm  Natalie |
| Oct 01, 2023 | 11:00 am - 4:00 pm James  |
Gazebo Booking Request Form
Please fill in all required information