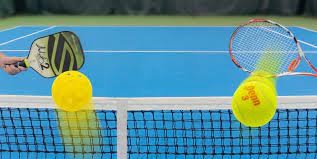 Tennis / Pickleball Courts
Courts Committee Update
The Community League Courts Sub-Committee is meeting throughout the winter to review the past season operations and facility usage to make improvements for the upcoming season. The committee makes recommendations to the Community League Board for consideration and is guided by a purpose & mandate provided below. Thank you to all the volunteers who are actively involved on the committee.
Courts are closed for the season. If you are registering for the upcoming season codes will be issued just prior to the courts opening.
Code changes will take place throughout the season and we will email updates to all those who are registered.
- Updated Court Rules and Guidelines will be posted at the courts to ensure the enjoyment of all players.
*Note: Court access requires you to be an HOA member in good standing.
We look forward to seeing everyone on the courts this Spring! Inquiries and feedback regarding the courts can be sent to wedgewoodcl@gmail.com
****ACCESS IS FOR WEDGEWOOD RESIDENTS/MEMBERS ONLY**** 
Courts Access Request Form
Tennis / Pickleball Courts