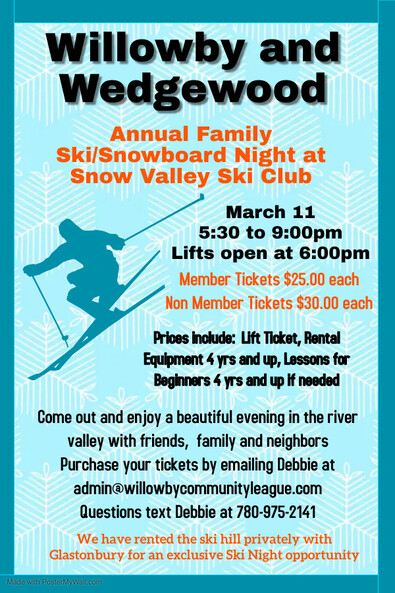 Wedgewood and Willowby communities are hosting a family night at Snow Valley Ski Club. Join your neighbours on March 11 from 5:30 - 9:00 PM for an evening of fun and learning. Lifts opening at 6:00 PM. 
A $25 ticket includes 1 lift ticket, 1 rental (4 years+), and 1 beginner lesson (4 years+). 
Email Debbie at admin@willowbycommunityleague.com for tickets, or text her at 780-975-2141 if you have questions.